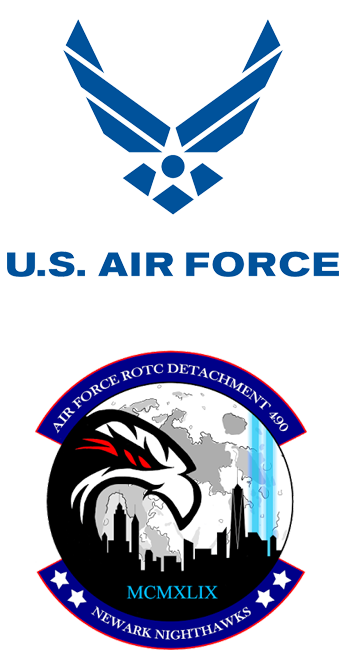 Why Air Force ROTC at NJIT?
Welcome to Air Force Reserve Officer Training Corps (AFROTC) Detachment 490 at the New Jersey Institute of Technology. The mission of AFROTC is to develop quality leaders for the Air Force. Through intense leadership training and Aerospace Studies coursework, cadets earn the opportunity to join the world's finest Air Force. Cadets from Detachment 490 have gone to serve in a range of career fields, from designing the leading edge computer and space systems to flying the world's newest jet aircraft.
Detachment 490 offers cadets a focused training environment that instills the values of integrity, service before self, and excellence. These values help to develop the type of well rounded officers the Air Force is seeking. In addition, cadets often participate in numerous activities and organizations that reach out to the local community while strengthening the skills necessary to benefit their careers in the military.
We offer scholarships for a range of academic programs, open to both high school and college students who excel in academics and display leadership potential. We welcome you to AFROTC Detachment 490 and look forward to assisting you on your flight into the U.S. Air Force.